It is traumatizing and devastating for a man to lack the ability to enjoy sex due to an erectile dysfunction.
It is a distinct assertion that sex is enjoyable with an erect penis, and intercourse with a deflated shaft is a waste of time. There are numerous definitions of erectile dysfunction (ED). Still, the underlying meaning is that it is a consistent and recurrent inability to acquire or sustain an erection of enough rigidity and duration to engage in satisfactory sexual intercourse.
Researchers and scholars assert that ED is a complex condition involving biological and psychological factors, and is a common disorder to men of all age groups. Such knowledge refutes the historical superstition that ED was an age-dependent disease, mostly affecting men after 65 years of age.
Surprisingly, recent studies show an increasing occurrence of ED among men younger than forty years. However, people underestimate this trend because such young people may not report cases of ED.
It was not until the 70s when people stopped perceiving Erectile Dysfunction in men younger 40 years to have a psychogenic origin. As such, its diagnosis continues to evolve from just the elderly to a more youthful generation. Since the 70s, molecular biology techniques have significantly improved, to enable the stakeholders to understand penile physiology, as well as the underlying pathophysiology ED.
Important to note that erection is a process that involves coordination among psychological, neurological, and vascular pathways. Such factors, according to the experts, combine to facilitate a physiologic response in the penis.
Erectile Dysfunction is a crucial health concern for the victims and sexual partners, and it significantly affects the quality of sexual life. The disease can also have effects on the psycho-social wellness of the victim. Study shows that Erectile Dysfunction is one of the disorders that can motive the young victim to see a urologist because they cannot handle the shame of being incompetent in bed with their partners.
While the ailment can be a nightmare to a couple, there are several reasons for its occurrence. But how do normal erections occur?
Researchers insist that adequate circulating levels of hormones, sufficient blood flow to the penis, intact nerves supplying the penis, and appropriate sexual desire create an environment for a healthy erection.
Therefore, an environment devoid of one or a couple of those factors may fail erection. During arousal, nerves travel from the brain to the penis and trigger smooth muscle relaxation in the penis, which prompts the blood to flow into the erectile tissues of the organ. Filing the penis with blood implies that it has to enlarge, resulting in an erection.
During an erection, the veins in the penis undergo compression biologically, which then blocks the blood from flowing out of it. It then follows that erection will remain until the completion of ejaculation or sexual arousal ceases.
Causes of Erectile Dysfunction
Erectile Dysfunction is a complex disease or disorder and has more than one causative factors.
ED has physical, biological, and emotional causes.
One of the most prevalent causes of ED is high blood pressure and diabetes. On the one hand, high blood pressure damages the arteries by thickening them, and can even lead to a burst. If the arteries in the penis are thick or burst up, it implies that blood does not a way to penis.
Since it is the presence of blood in the penis that prompts erection, a lack of it means that there will be an erectile failure. Also, some prescriptions for blood pressure can cause ED. Such medicines are Thiazide diuretics and beta-blockers, although it does not happen to everyone.
On the other hand, when the blood sugar is very high, scientists stipulate that it could be causative of ED. One reason behind the connection between ED and diabetes is that the later disease has common effects with high blood pressure.
A bloodstream has a chemical called nitric oxide, which makes the arteries relax and allow more blood into the penis, resulting in an erection. An individual with diabetes has a body that struggles to maintain sugar levels. If the blood sugar levels are too high, then there is less production of nitric oxide. The result of such an action is that there will not be enough blood flowing into the penis to get or sustain an erection. Diabetic people have low levels of nitric oxide and usually suffer ED.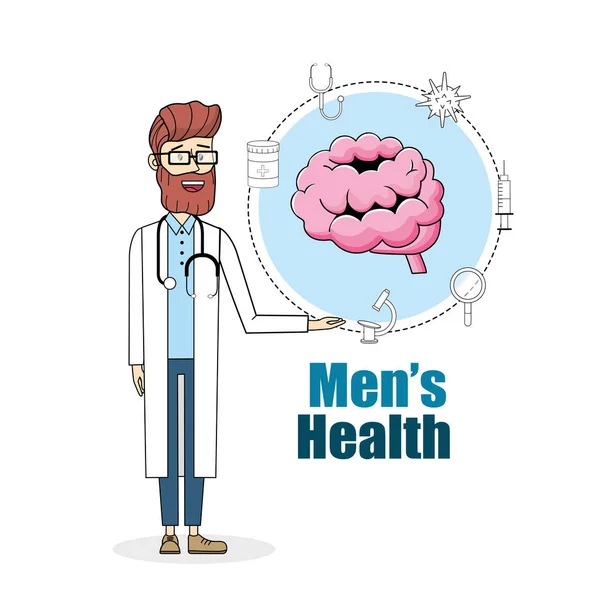 Another notable cause is chronic kidney disease (CKD), which causes chemical changes in the body, hence affecting the circulation, nerve function, energy levels, and hormones.
Organs in the body are interdependent, and thus a failure of one may lead to the failure of another. As such, as CKD progresses, it results in accumulating physiological disorder, which disrupts the functionality of other organs and tissues. Chronic Kidney Disease influences many components of the endocrine system, and is most evident in the extreme cases of dialysis treatment of the end-stage renal disease ICKS stage 5-D).
A reduction in renal function affects hormonal actions in some ways. First, kidneys excrete or metabolize many hormones, but destabilizing the sensitive feedback mechanisms is fatal. When there are hormonal imbalance and disruption of excretion in the kidneys, then it implies that the level of sex desire will significantly reduce, and may vanish for good. Such situations lead to ED.
Studies show that chronic renal failure (CRF) has an association with impaired spermatogenesis, which results in infertility which is ED. Further, CRF makes the testes to develop endocrine dysfunction.
The testosterone levels reduce significantly, although the concentration of globulin remains normal.
The level of serum luteinizing hormone (LH) increases in CKD and CRF patients, hence resulting in low responsiveness of the production of testosterone. Testosterone is not only crucial for libido in men, but it is also instrumental in the normal morphology and functioning of the penis.
The lack of testosterone leads to the loss of smooth muscle in the cavernous body and its replacement with collagen fibres. Since CKD is a risk factor in cardiovascular diseases (CVD), it then follows that due to endothelial dysfunction causes ED. The cause of ED is because there is no production from the endothelium decreases in this state.
Also, CKD patients often suffer from metabolic diseases such as hypertension, hyperlipidemia, and diabetes, the latter being a major cause of CKD. Such metabolic diseases cause endothelial dysfunction and are risk factors for ED.
ED can result from the treatment of prostate cancer.
Some studies also assert that a sudden onset of ED can signify the emergence of prostate cancer, implying that the two diseases are interrelated. Undergoing surgery for prostate cancer can sever some of the arteries or nerves that are necessary for the erection. There is enough research on the ability of men who undergo radical prostatectomy (removal of the prostate gland) to regain their erection. The estimates vary widely, usually ranging from 25% to 80 %.
However, the nerve-sparing surgical techniques lead to ED in up to half or more of all cases. It is important to note that the patient's age, the skill of the surgeon, and the proximity of the tumour to the nerve bundle affect the chances of a prostate cancer patient to regain their erection ability.
Even if the nerves are not permanently impaired, it can still take up to eighteen months to restore sexual function, during which time a temporal ED can occur. However, treating prostate cancer with radiation harms the erectile tissues. More than half of the patients who receive external beam radiation or radiation-emitting seeds implanted in the prostate areas suffer ED.
ED can also be a side effect of some hormone therapy medications for men who have prostate cancer growing beyond the prostate. A patient may develop ED in the process of prescription, although it may be to a lesser degree. Some hormone-based medicines such as Lupron, Zoladex, Eulexin, and Casodex may cause ED. Also, the prostate cancer in its advanced stage can spread to arteries and nerves that aid in erection, hence resulting in ED.
Apart from the causes discussed above, ED can also be a result of emotional hitches. For instance, anxiety and depression are some psychological factors that cause ED. Anxiety increases the chances of developing other conditions such as heart diseases, high blood pressure, high levels of cholesterol, all of which directly lead to ED.
Depression, on the other hand, can cause ED because it affects the functionality of some hormones that trigger an erection. Stress and conflicts in relationships may also result in temporary ED, due to lack of composure and contentment, which hampers the right functions of erection-triggering hormones. Tension and conflict can also significantly affect the libido and levels of sexual desires.
Such factors play a massive role in ED, which hugely affect the quality of sexual life between partners.
Treating Erectile Dysfunction
Treating Ed is arguably a decision of the partners, but some treatments are only available in the developed world.
However, it is vital to consider diabetes, renal failure, prostate cancer, and severe pelvic injury before deciding the treatment plan to follow. The above diseases, as explained, have significant contributions to ED.
Psychological counselling can be one of the ways of treating ED, especially if they are going through some emotional hardships. The use of vacuum erection assistance devices can also solve ED, as they help maintain an erection.
Hormone treatment is also a way of mitigating ED, but this method is only suitable for men with deficient male hormones. Such treatment creates balance in hormone level, especially for testosterone, which is crucial for erection. It is essential to note that this method does not improve erection in men who do not have a hormonal imbalance.
Self-injection therapy is another remedy for ED, which involves administering a drug when one wants an erection. The injection is beneficial, but most men find it hard to accept. Injections can only be done once in 24 hours and up to 2-3 times a week.
Intra-urethral pellets or cream can also be a remedy for ED, although only 35-40% of patients get a proper erection with this method. Also, the pellet can cause pain or facial flushing, making it unpopular among ED patients.
Finally, the penile implant is another remedy for ED and is an invasive surgical procedure that involves putting prostheses into the penis to facilitate erections. Penile implants are suitable for the patients whose other solutions failed to work on them. They are also ideal for people with other conditions, such as prolonged, painful erections.
Effects of Erectile Dysfunction
While some of these conditions are unavoidable in life, the impacts they have on daily-life-situations are significant. ED can result in the crumbling of a relationship or a marriage because partners would no longer enjoy the conjugal rights in terms of sexual intercourse.
There could be cases of infidelity from the perspective of dissatisfied partners from their men suffering from ED. Relationships are affected the most, and partners may get depression. Victims of ED may also find it difficult to forge into new relationships for fear of being left due to their inability to get a hard-on.
Also, the victims may suffer a dip in their confidence because they may feel incapacitated when comparing to the other men. Younger men suffering from ED may feel isolated and discouraged due to the common belief that the disease only affects older men. As such, they may feel "old already" and can give up with life. As such, it is essential that all men, regardless of their age, beware of ED and that its prevalence is not only the older generation.
While ED affects both the young and the old, it is possible to prevent it. Some diseases such as diabetes, hypertension, and CKD significantly leads to ED. Further, stress, depression, anxiety, and chaotic relationships can also lead to ED.
Leading a healthy life and following a healthy diet can help minimize the cases of ED. Quitting smoking and leading an active life is also crucial in preventing ED. Physical activity keeps keep the body fit and decreases cases of cardiovascular diseases through increasing blood flow throughout the body.